The 'Tsunashima SST' is a project based on the Corporate Real Estate (CRE) strategy run by Panasonic which utilize industrial real estate such as old factory site. It is the second project following the Fujisawa SST and supported by Panasonic and its organizers.
Cooperate with various business operators including Nomura Real Estate, we realize a new type of smart city supported by the City of Yokohama.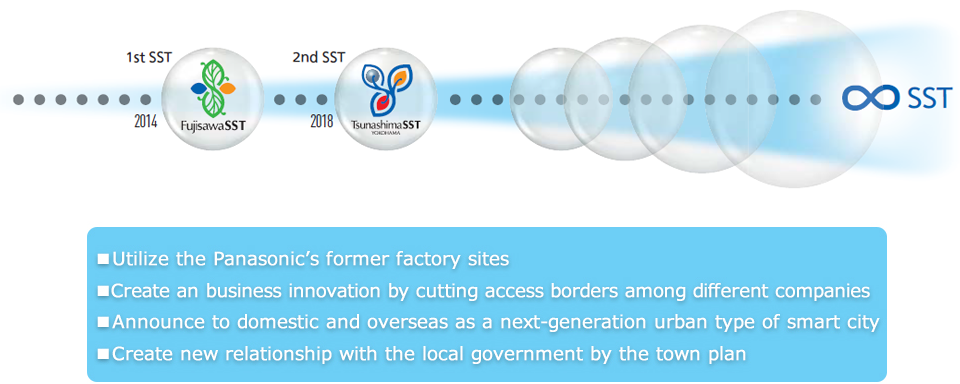 Tsunashima SST town planning concept video
Sustainable SST Contributing to Community
The Tsunashima SST aims the realization of a sustainable smart life for the people's comfort and future lifestyles under the idea of "based on people's daily life" by using Panasonic Group's state of the art technology.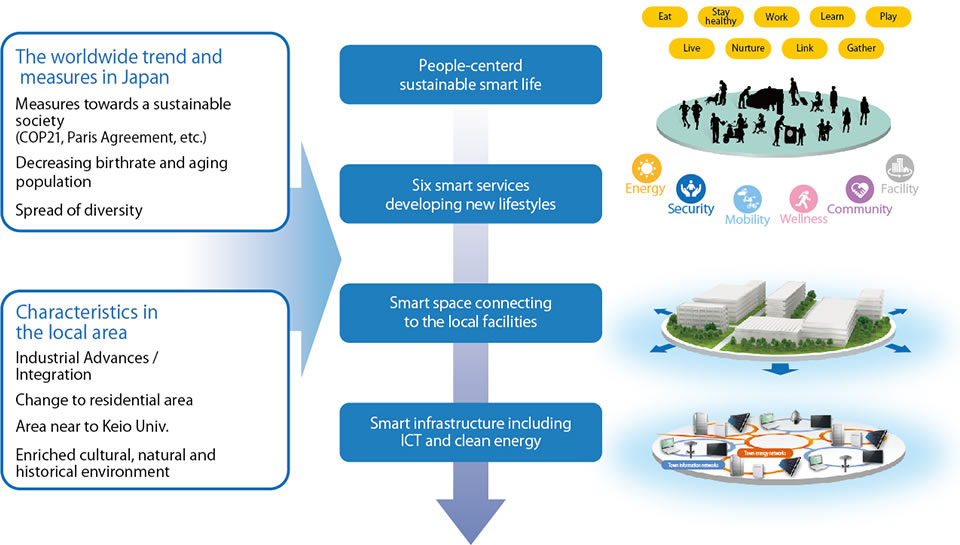 The Tsunashima SST is a next-generation urban type of smart city. Companies, communities, and citizen will cooperate and combine their knowledge together in order to enhance the advanced technology, human relation, connection with local facilities, and brand value of the city.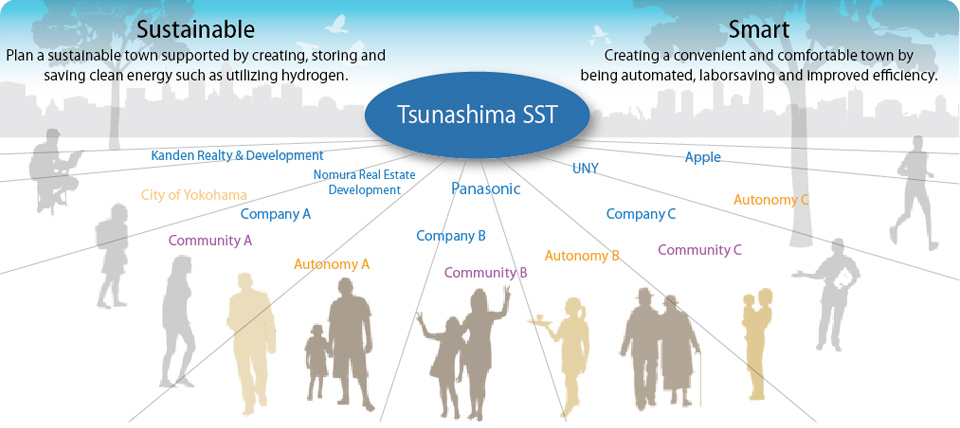 Steps to Realize Tsunashima SST
To realize this town, we set up numerical goals and three codes as a signpost.
In addition, we realize each smart facilitys' concept, town's platform, and its six smart services.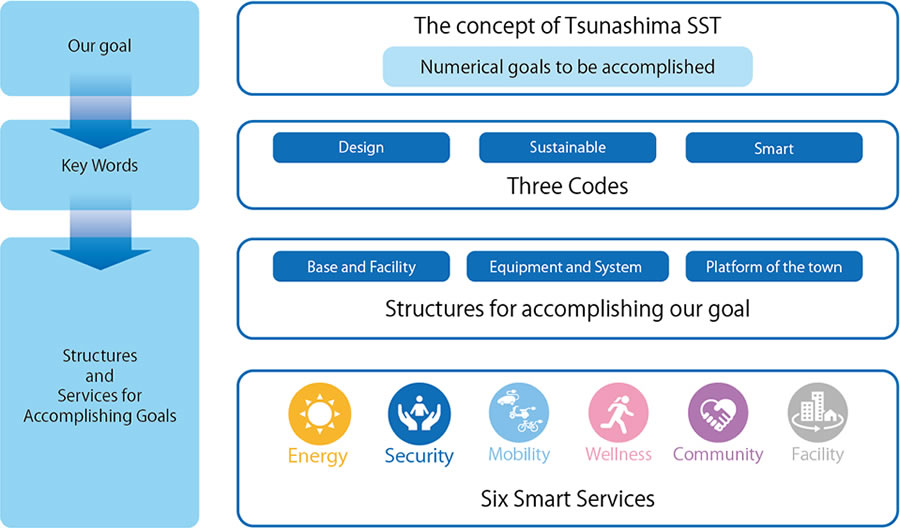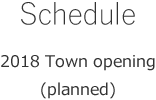 The council which consists of five companies (Panasonic, Nomura Real Estate, Kanden Realty & Development, PanaHome, UNY, and Apple) and City of Yokohama are collaborating with local enterprises and educational institutions which engage in town development under the idea of a future life.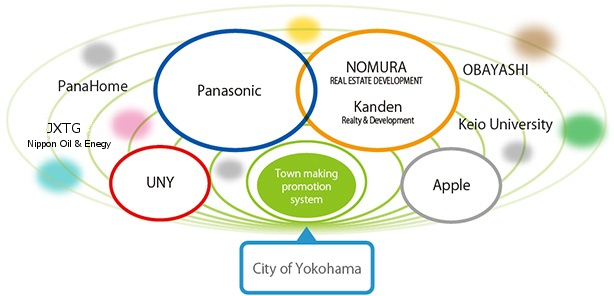 The Tsunashima SST is planning to incarnate a sustainable development which suits the eco-friendly future city, Yokohama, by broadly cooperating with the city and surrounding development projects.

テキストテキストテキストテキストテキストテキストテキストテキストテキストテキストテキストテキストテキストテキストテキストテキストテキストテキスト