In accordance with Yokohama's upper-level plans, including the Mid-term 4-Year Plan, FutureCity initiative, and the City of Yokohama Master Plan, and based on an advanced environmental district plan, the Tsunashima SST concept includes a land use plan for developing an advanced eco-friendly community.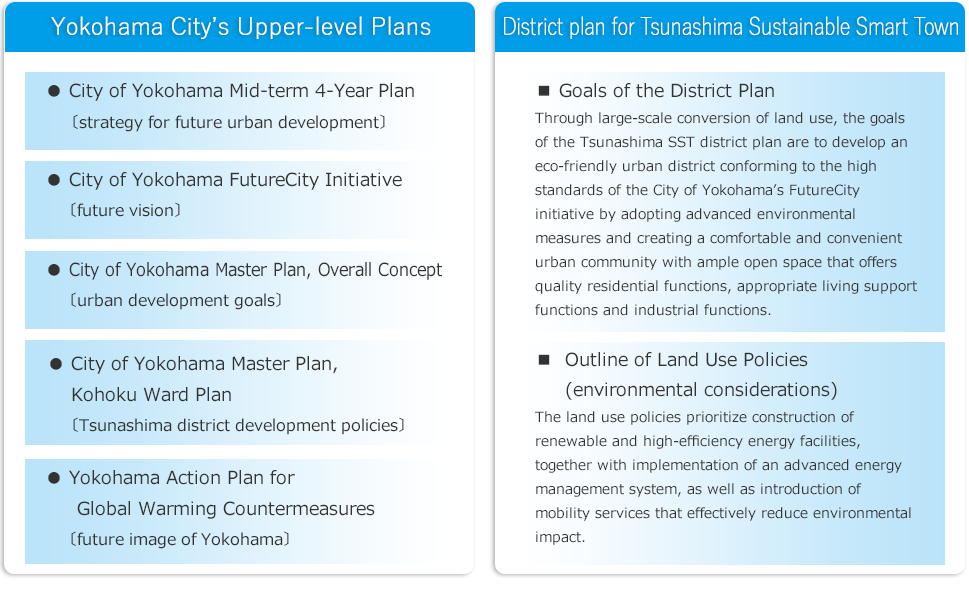 Note: A district plan is a district-level urban plan that includes detailed specifications for such things as road and parks, allowable purposes of use and maximum footprint ratio,floor space ratio, and building heights.
Tsunashima SST is part of an environmental model zone focused on the Hiyoshi and Tsunashima districts and Shin-Yokohama urban center. Tsunashima SST will serve as a verification field for introducing advanced environmental technologies and will create added value for the entire area as a location highly attractive to residents, visitors and businesses, thus stimulating regional growth and vitality.